Our Mission

We want to help… socially conscious dog lovers who are looking for the safest and best dog
chews.


We will help them by… providing nutrient-dense and long-lasting chews that are ethically
sourced and free of harmful ingredients from trusted partners.


The change we want to make is… we want to remove the stress and uncertainty of finding
quality products for pups to enjoy in order to reduce the number of dogs surrendered each year due to
destructive chewing and bad behavior.


We will know we are successful when… we are a nationally known and trusted brand for dog
lovers, dog rescues, dog trainers, and service dog organizations that are looking for highly quality chews to
purchase and

About the Company
Welcome to Devil Dog Pet Co! We're a premium dog chew company that's taking the pet industry by storm. Founded in 2016 by two crazy dog lovers, John and Amanda Balcazar, who are both passionate and dedicated dog parents. At Devil Dog Pet Co, we are committed to ending dog surrenders due to destructive chewing and bad manners. We understand that chewing is a natural behavior for dogs, but it can also be a source of frustration and dangerous for pet owners. That's why we've made it our mission to provide chews that are not only delicious and healthy, but also long-lasting and satisfying for dogs to chew on. By offering a wide variety of sizes, shapes, and textures, we help to keep dogs engaged and entertained, while also protecting furniture, shoes, remotes, and other household items from destruction.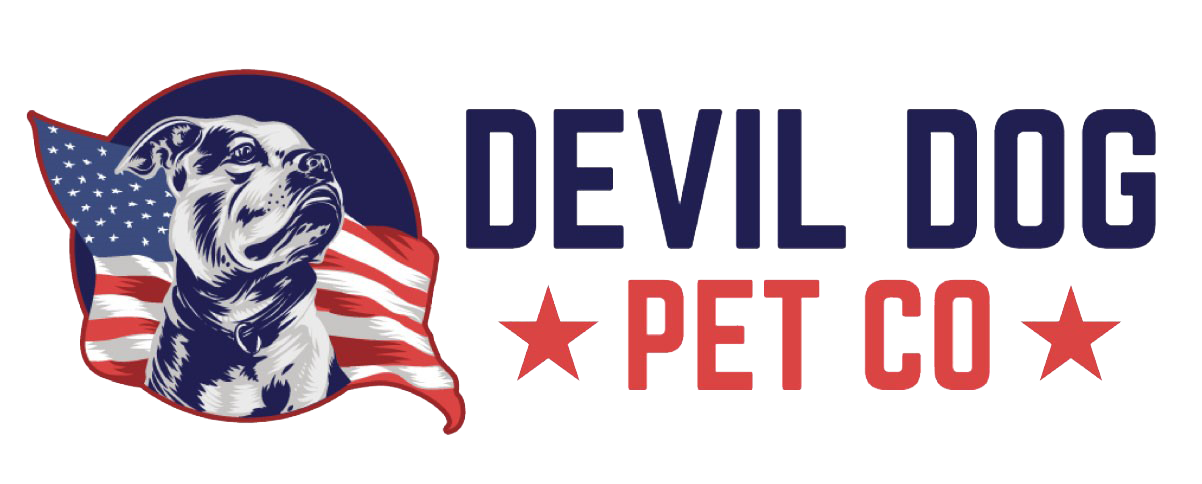 Our Immutable Laws

01

Extreme Ownership

We take full responsibility with everything we do and we hold ourselves accountable for our results.

02

Growth Mindset

We are always looking for ways to improve and innovate. We challenge the status quo, and we are not afraid to take risks. We value creativity, and we encourage our team members to think outside the box.

03

Intergrity

We always do the right thing, even when no one is watching. We hold ourselves to the highest ethical standards, and we do not compromise our values for short-term gain. As the saying goes, "What's done in the dark will be brought to the light."

04

Essentialism

We focus only on what matters and eliminate anything that does not contribute to our goals. We strive for simplicity, and we are always looking for ways to streamline our processes and eliminate clutter.

05

Gratitude

We have an attitude of gratitude, and we are grateful for everything we have. We recognize that success is a team effort, and we are grateful for the contributions of every member of our team.

06

Excellence

We are an elite team that holds ourselves to the highest standards of quality and performance. We are the Seal Team Six of our industry, and we are committed to delivering exceptional results.

07

Do You

We encourage our team members to be their authentic selves. We value diversity and authenticity, and we believe that our differences make us stronger.

08

Give to Give

We are generous without expectations, and we are committed to making a positive impact on our community.

09

The Team, The Team, The Team

We actively look to support and encourage each other. Our success is dependent on the success of the team.

10

Grit

We believe that success requires hard work, perseverance, and resilience. We do not give up, and we do not back down from challenges. No snowflakes allowed.